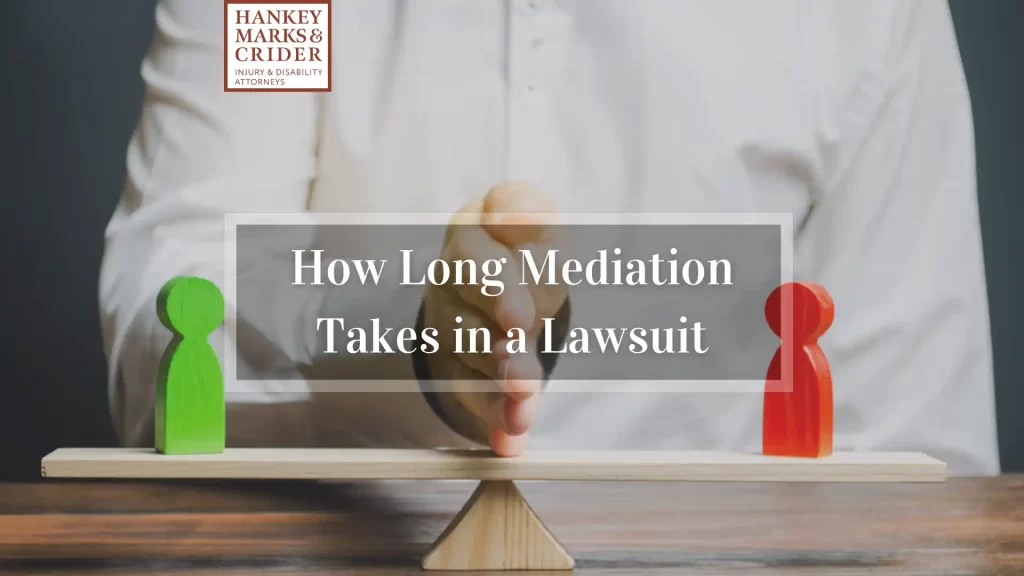 The benefits of mediation are extensive. Many people would rather settle their personal injury cases outside of court. Mediation is less expensive than going to court, confidential, and simpler to navigate than lawsuits. However, negotiating a settlement can take time, even with the help of a mediator.
The timeframe for mediating your case depends on various factors. Sometimes, the process takes only a few hours or a whole day. Although both parties might be willing to resolve the dispute without involving the courts, negotiations could require multiple sessions.
Understanding the Mediation Process
A mediator is a third party without involvement or interest in a personal injury case. They offer viable solutions to resolve disputes between the plaintiff and defendant so the matter can be settled outside court. They're not allowed to decide for either party. Instead, their job is to facilitate productive conversations and suggest possible settlements.
The judge might order mediation for a case. However, that doesn't always happen. The accident victim, lawyer, defendant, insurance representative, or insurance company's defense attorney are typically present.
The process starts with every participant signing a confidentiality agreement. The agreement allows everyone to speak more freely and not fear someone using what they say against them at trial. Discussions remain private and confidential.
The plaintiff's lawyer can start with their opening statement about the case to explain their client's position. They can also present evidence to support the proposed settlement and why they believe the defendant should pay.
The defense attorney will follow with their opening statement, argue their case, and show relevant evidence to support their claims. They can also argue against the proposed settlement and why their client should not pay. 
The mediator can separate opposing sides into different rooms after opening statements. That creates more efficient negotiations and avoids direct arguments between the parties. The mediator will go back and forth between the rooms to discuss the case and offer ways of reaching an agreement.
What Happens After Mediation?
If mediation is successful, the mediator will write an agreement for both parties to sign and file with the court. The terms vary from one case to the next but typically include:
The Insurance company agrees to pay the settlement amount reached during negotiations
The plaintiff agrees not to pursue further legal action against the defendant
The plaintiff agrees not to file other claims against the defendant or their insurance carrier for the same accident 
What Happens After Mediation Fails?
Mediation doesn't always work. The other side might refuse to compromise to settle the matter despite your best efforts. If mediation fails, don't fret. You might have other options, such as:
Schedule another mediation – More than one mediation session might be necessary before reaching an agreement. You can request another one, and if the other party agrees, meet with them another time to continue settlement talks.
Try a different mediator – Sometimes, the mediator you select isn't the right fit. If you and the insurance company want to try again, you can hire another mediator who might achieve a better result.
Independent negotiations – Your lawyer can contact the insurance carrier anytime to discuss a possible settlement. Negotiations don't have to involve a mediator. You have until the jury or judge decides on the case to settle.
Arbitration – Arbitration is similar to mediation. You and the opposing party meet with an arbitrator who helps with negotiations. However, unlike mediators, arbitrators are legally authorized to decide on the matter and issue legally binding judgments.
Prepare for the upcoming trial – If settling seems impossible, you might have to prepare for trial.
How Long After Mediation Can You Go to Court?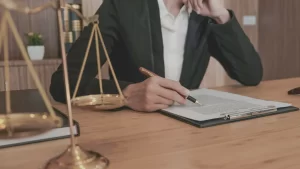 The law doesn't impose a waiting period. Trial proceedings can start any time after mediation. The judge will schedule it based on their availability, the status of discovery, and additional factors.
The trial might not start for months. Collecting more evidence to build your case takes time. Your attorney must strategize and determine how to approach the legal arguments they will present.
Injured in an Accident? Contact Hankey Marks & Crider Today
You should not handle any aspect of your personal injury case without help from an experienced and skilled lawyer. Hankey Marks & Crider has decades of experience guiding our clients through mediation and the stages of a lawsuit. You won't be alone in the fight for justice and compensation.
Call Hankey Marks & Crider at (317) 634-8565 right now for your free consultation with an Indiana personal injury attorney if you sustained injuries in an accident due to someone else's negligence.