Greenwood Social Security Disability Lawyer
It can be scary when confronted with the need for an income after sustaining a disability. The paperwork required is daunting and confusing. The evidence needed to support the filing is complex and challenging to understand. You are suddenly dealing with a process with which you have no familiarity, and your survival depends on it.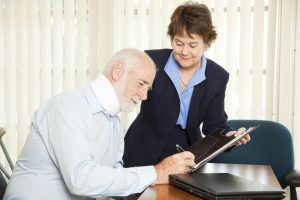 Our Greenwood Social Security Disability lawyers can ease your stress and make the experience a lot easier. We understand the rules, the process, and the stakes. If you need social security benefits for a disability, contact a Hankey Law Office Greenwood Social Security Disability (SSD) lawyer today for a consultation.
We were established in 1975 and have served Indiana citizens ever since. Our decades of experience have made us familiar with the intricacies of Social Security Disability law. Put our collective knowledge to work for you.
Hankey Law Office is founded on the principles of dedication, knowledge, and duty. We draw on our decades-long experience to provide the best possible results for our clients. The application process for SSD can be burdensome and confusing. Errors can delay the process even longer. We are here to help you through the process and obtain the income you deserve.
If you are facing a disability that limits your financial security, you need our help to obtain the benefits to which you are entitled. Our Greenwood, Indiana Social Security Disability lawyers have a wealth of knowledge about the SSD application process.  All of our resources are at your disposal. Call us today at (317) 634-8565, fill in the online contact form, or chat with us 24/7 right from this site.
Why You Need A Greenwood Social Security Disability Lawyer
While you can file on your own, approval is not likely.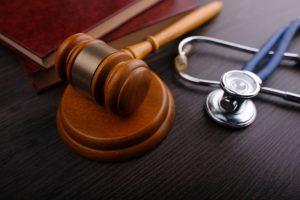 In 2020, there were 1,838,893 applications filed for SSD. Of these, only 648,121 received benefits. That equates to a success rate of just over 35%. The reason is not that 65% of the people filed fraudulent claims. Instead, the system undoubtedly rejected deserving applicants because they failed to file all of the necessary forms properly. Unfortunately, the process of applying for and securing benefits is filled with red tape. The assistance of a skilled lawyer will ease the process for you.
A qualified Greenwood Social Security Disability lawyer can help you with every detail of the application process, including any appeal that may be necessary after an unfavorable decision.
A qualified lawyer will:
Access your claim
Obtain all necessary documentation
Obtain all vital medical records
File your paperwork correctly
Review the decision of the SSA
Write and present your appeal (if required)
When you consider the high rejection rate, the long delays caused by errors in filing, and your need for the income you are entitled to receive, retaining an experienced Greenwood Social Security Disability lawyer is the right decision. It allows you to focus on your well-being while experienced lawyers in the field handle your claim. It also gives you the best chance of having your claim approved, the first time.
Why Choose Hankey Law Office
Our lawyers possess a wealth of experience in effectively helping clients with this process. Our services are comprehensive. Our lawyers can rely on a combined 75 years of experience and, as our client, you will benefit from that experience. We will take the time necessary to understand your case, gather all needed documents, correctly prepare and file all of the paperwork, and push your case through the system. Moreover, by filing the correct paperwork initially, your application will be far more persuasive. This decision is too important to take chances on. Call Hankey Law Office today at (317) 634-8565.
Our skilled Greenwood Social Security Disability Lawyers will handle the following matters for you:
Contact Hankey Law Office Today to Discuss Your Social Security Disability Claim
Our skilled Greenwood, Indiana Social Security Disability lawyers are waiting to speak with you. We will take the time to understand your disability and your needs. We can identify and assemble all of the documentation you will need for your claim. We will fill out the paperwork and make sure everything is complete and persuasively presented. Should you need an appeal, you will be well-positioned with a complete filing. We will handle your appeal and fight to make sure you get the benefits to which you are entitled. Call Hankey Law Office today, (317) 634-8565.
Frequently Asked Questions
My application was denied. Can you help me appeal?
Certainly. Our team of experienced Greenwood Social Security Disability lawyers can take your claim over and handle the appeal. There may even be post-appeal options for your claim. Call us today at (317) 634-8565.
I am not sure if I qualify for Social Security Disability. Is there a way I can find out?
The best way is to have your claim assessed by a qualified Greenwood Social Security disability lawyer. Our lawyers will be happy to meet with you and assess your case. The list of potential qualifying disabilities is long. We list some qualifying disabilities on our site. We understand that it is difficult to navigate. Call us today at (317) 634-8565.
If I was denied before, can you help me appeal again?
Yes. You can apply more than once. It will be essential to understand why the SSA denied your initial claim. It is likely due to documentation. Our experienced Greenwood Social Security Disability lawyers can help you obtain the necessary medical records from your physicians and assemble a new application.
Contact us today to schedule an appointment. On the day of your visit, be sure to bring with you all of the records from your prior application.