Warren Park Social Security Disability Lawyers
Like most Warren Park residents and others throughout Indiana, you work hard for a living, and you rely on your job to provide for yourself and your family. What happens if you suffer a serious injury, illness, or chronic condition that has left you unable to work?
You may know you are entitled to receive Social Security Disability benefits, and you may have even applied for them.
When you applied for Social Security Disability, you probably discovered quickly that the application process is involved and complicated.
Still, you did what they asked. You compiled your information and completed everything you thought you were supposed to, and filed all the necessary documentation on time. It took a lot of work and time out of your schedule and probably caused many sleepless nights. Then you got a letter in the mail and discovered they denied your application.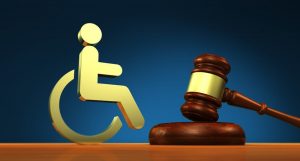 Here at Hankey Marks & Crider, we totally understand the frustration you feel, but you do not have to face this ordeal alone.
Whether you need assistance filing your initial application for Social Security Disability or you need help appealing a denied claim, the experienced and compassionate Social Security Disability attorneys of Hankey Marks & Crider are here for you.
Collectively, our attorneys possess more than 80 years of total legal experience, and we have helped thousands of people across the state get the benefits they deserve. Contact us today at (317) 634-8565 to discuss your situation and find out how we can help you, too.
Social Security Disability and the Application Process
According to the Social Security Administration (SSA), "Social Security Disability Insurance (SSDI) is a social program…that provides benefits to disabled workers and to their dependents." Everyone who works and pays taxes also contributes part of their earnings to the Social Security program. Nearly everyone is familiar with the Social Security retirement benefits workers can receive after they reach a certain age (usually 65).
Along with SSDI, the SSA also offers Supplemental Security Income (SSI) benefits. Both programs are designed to provide financial support to those in need. However, according to the National Council on Aging, SSDI and SSI differ in the following ways:
Supplemental Security Income (SSI) – Offers basic financial support to adults over the age of 65 as well as to disabled persons of any age. It is intended for those who have little to no income or financial resources.
Social Security Disability Insurance (SSDI) – Offers benefits based on an applicant's work history, and eligibility is based on the nature of the disability along with the number of work credits an applicant has acquired.
In order to receive benefits, an applicant for either program must qualify. The SSA defines a disability as a "severe medical condition that has lasted, or is expected to last, at least one year or result in death." The condition must also prevent the person from working in any meaningful capacity or at all.
Disabling conditions can happen to anyone at any age, and the system is designed to help provide an income for those unable to work again. Regardless, the application process is notoriously complicated and time-consuming, and many people struggle to successfully complete their applications. Each year, more than two million people across the U.S. apply for SSDI, and of those, around 70 percent of applicants are denied benefits.
Most SSDI application rejections are due to mistakes applicants make during the process. Some people try to apply while they are still working, and some apply without having been diagnosed with a disabling condition. However, for apparently eligible applicants, the most common reason for an application's rejection is the failure to provide sufficient evidence to support the claim of disability.
Here at Hankey Marks & Crider, we have successfully helped hundreds of clients apply for SSDI benefits properly, completely, and promptly. We have also assisted many others with appealing a denied application so that they can get the benefits they need.
We know the kinds of mistakes people make when they apply because we have seen them all before. You can trust us to sit with you and carefully walk you through the process, and you can rely on our extensive knowledge and experience to help you understand your rights and options. To get started, you can contact our law firm by phone at (317) 634-8565 or fill out our contact form, and we will get back to you.
Types of Cases We Handle
We have experience with a wide variety of cases, and we can help you with any of the following:
Don't hesitate to contact us if you need assistance in any of these areas.
Why Choose Hankey Marks & Crider?
"Experience. Compassion. Justice." Our law firm's motto defines both who we are and what we are all about. We are a team of nationally ranked lawyers who possess more than eight decades of combined legal experience, and we have achieved a remarkable record of success in helping our clients apply for the benefits they deserve.
Because of our efforts, our attorneys have a documented record of obtaining successful results, and our law firm's founder, attorney Charles D. Hankey, received recognition from the American Society of Legal Advocates as being among the Top 100 Litigation Lawyers in the United States.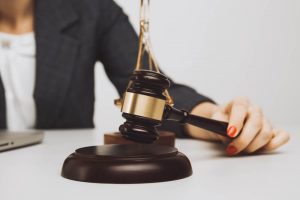 Moreover, many of our attorneys and our law firm itself have earned consistent top rankings, awards, and honors from our peers, and we have received superb client ratings on Avvo along with dozens of client testimonials and referrals as a result of our outstanding service to our clients.
Most importantly, we have also obtained substantial amounts of compensation and benefits for our injured and disabled clients, and we promise to do all we can to help you get the money you need.
Contact Us
To begin the process of working with a proven leader in SSDI law in the Warren Park area who can help you get the benefits you need during this difficult time, call Hankey Marks & Crider at (317) 634-8565, or you can fill out our contact form today.
For more information, please see our FAQ page.