Speedway Social Security Disability Lawyer
A person's income from their job helps them support themselves and their family. Yet, what happens when the unimaginable happens, and a person can no longer work? When an injury or illness jobs a person of their ability to earn an income, where can they turn for help?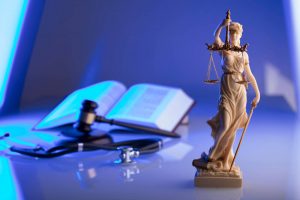 Thankfully, there is a social safety net available for those who are no longer able to work due to a significant injury or illness. Unfortunately, applying for these programs can be arduous and complicated. Many people file multiple times because of denials and issues with the complex process.
The Speedway Social Security Disability attorneys with Hankey Marks & Crider are passionate about helping individuals seek the Social Security benefits they deserve. For a free and confidential consultation about your case, contact our Speedway office today at (317) 634-8565.
What Types of Social Security Benefits Are Available?
There are generally two different types of social security programs available if you become hurt or ill and can no longer work to earn an income. Each program has its own unique set of criteria for qualifying for benefits.
The first program is called Social Security Disability Insurance. This program is commonly referred to as SSDI and is overseen by the Social Security Administration. The SSDI program is funded exclusively through PICA payroll tax deductions. Employees who have paid into the system and have a qualifying work history are generally eligible to apply for these benefits if they are diagnosed with a debilitating condition or injury. SSDI lives up to its name. It is essentially insurance that you pay into as an employee, that can then be withdrawn if you suffer a qualifying injury or illness.
How much you can draw from SSDI benefits, typically depends on your lifetime earnings. The Social Security Administration provides an online calculator that helps individuals determine how much money they may qualify to receive from SSDI.
The second program that provides benefits to disabled individuals is called Supplemental Security Income, or SSI. SSI benefits are funded through the collection of general taxes. This program is considered a needs-based program. As a needs-based program, it offers benefits to individuals who have limited resources. Those who apply must meet medical and income requirements, as established by the Social Security Administration. Those over 65 may also be eligible to apply for SSI benefits.
SSI benefits provide a fixed amount to qualifying individuals. In Indiana, a single individual can receive $771 per month. For eligible couples, that amount comes to $1,157 per month.
In some cases, a person could be eligible for both types of benefits.
Establishing Social Security Eligibility
Applying for social security benefits is a complicated process, in part because there are specific guidelines for eligibility. Social security benefits are only for those who are deemed totally disabled by the organization. Those with partial or short-term disabilities will generally be denied if they attempt to apply for SSDI or SSI benefits.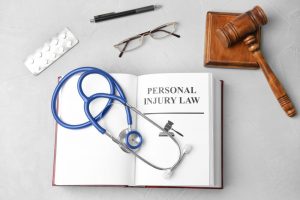 Per the Social Security Administration, an individual's medical condition must result in the loss of a person's ability to work and their ability to adjust to other work. An individual must also expect their disability to last for a least one year or result in their eventual death.
The Social Security Administration also highlights which conditions can generally be considered "disabling" when it comes to qualifying for benefits. The administration provides an extensive list that categorizes these conditions. Some of the medical ailments that may qualify an individual for Social Security benefits include:
A variety of cancers
Hearing loss
Vision loss
Significant burns
Bone marrow failure
Digestive conditions such as inflammatory bowel disease
Cardiovascular conditions such as heart failure and recurrent arrhythmia
Respiratory illnesses like chronic pulmonary hypertension, cystic fibrosis, and respiratory failure
Immune system diseases such as lupus, HIV, and inflammatory arthritis
Genitourinary disorders like chronic kidney disease
Neurological problems including conditions such as Parkinson's disease, Multiple Sclerosis, and cystic fibrosis
Mental health conditions including schizophrenia and bipolar disorder
Numerous other conditions may also qualify an individual for benefits. If you have questions about whether your condition makes you eligible to apply for Social Security disability benefits, contact an experienced Speedway social security disability lawyer at Hankey Marks & Crider today.
What if My Claim Is Denied?
Unfortunately, the claims process is long and complicated. It is easy to overlook a small detail or not include a vital piece of medical documentation. Even the smallest mistake can result in a claim being denied. Most initial social security disability benefits claims are denied. Social Security Administration numbers show that in 2016, only 32 percent of applicants were approved to receive disability benefits.
Many applicants are denied because of a lack of medical evidence, a non-eligible condition, or a lack of appropriate work history. However, there are steps that you can take to fight a claim denial. An experienced Speedway social security disability lawyer can help you prepare an appeal and address the potential deficiencies in your application.
How Can a Speedway Social Security Disability Lawyer Help Me?
Social safety nets only work if the individuals who need them have access to the benefits they need. When the process is overly complicated and time-consuming, deserving individuals may have a hard time getting the money they deserve.
If you or someone close to you suffers from a debilitating condition, you may be eligible to receive valuable benefits. Yet, if it is too painful for you to work, it may be too painful to gather the documentation needed to submit a compelling claim. At Hankey Marks & Crider, we want to help you build a claim that stands the best chance possible at getting you the disability compensation that you deserve.
Contact Hankey Marks & Crider Today for Help with your Social Security Disability Application
If you need to apply for benefits or have been denied in the past, our attorneys want to help. For more information on how our Speedway team may be able to help you, call us today at (317) 634-8565. Our team wants to help you safeguard your financial stability. We offer a free and confidential consultation to help get you started. Reach out to our team today.