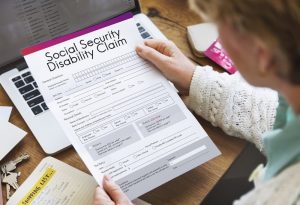 When you become ill or injured, almost the first thing you worry about is how your bills will get paid. If your injury is more serious or the illness lasts longer than expected, you start to wonder how you will be able to keep food on the table and a roof over your head. When you have a family depending on you, things are even more urgent.
In cases like these, you should be able to file for Social Security Disability benefits (SSD). These benefits are available for anyone who has been injured or is seriously ill and who has worked long enough to obtain enough credits to get benefits. Unfortunately, the application process is complicated and confusing. It is common for applicants to be denied, often for paperwork errors unrelated to their disability claim.
At Hankey Marks & Crider, we know that you are overwhelmed by this process at a time when you have enough to cope with. You shouldn't have to manage this alone. We are here to help you deal with complex paperwork and government agencies and get the benefits you're entitled to receive. Reach out to us today if you have pressing questions.
Practice Areas
We have been practicing in the Plainfield area for many years, focusing on disability law and advocacy. We can help you with both Social Security Disability and private long-term disability claims and with other personal injury matters.
About Our Firm
Hankey Marks & Crider was founded by Charles D. Hankey. Mr. Hankey has been in legal practice since 1973 and has personally handled more than 10,000 disability cases. His goal in opening Hankey Marks & Crider was to create a law office where our clients would be treated like family and receive the best care and respect while we work on their cases.
Partner Stacy J. Crider graduated from law school in 2009. During her undergraduate years at Indiana University, Ms. Crider worked for the Innocence Project, which honed her research skills as well as encouraged her to go on to help others in the legal field. Ms. Crider has been sworn to argue cases before the U.S. Supreme Court and was honored to be sworn in by Justice Ruth Bader Ginsburg.
Since our founding, we have attracted a roster of some of Indiana's best and brightest legal talent. Besides our attorneys, we have an office staff filled with outstanding paralegals and other specialists to assist with your case from intake to trial in the most efficient and effective means possible.
No matter what type of case you have, whether it's a disability appeal or a personal injury case, we have the knowledge and skill to get you the compensation you deserve and the results you need. Contact us today.
What Is a Disability?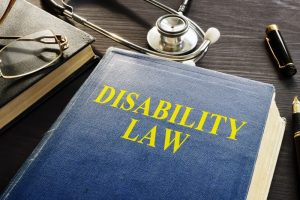 To qualify for SSD, you need to meet the criteria listed on the Social Security Administration's website. These requirements are strict.
You must have worked long enough and recently enough to qualify. SSD is based on work credits. You must earn a specific amount of money to earn a work credit, and you need to earn a certain number of work credits per year to qualify. This is why reporting your income taxes is so important.
You are unable to engage in "substantial gainful activity" because of your disability. This means that you are unable to work at your previous job and cannot adjust to any other job because of your condition.
Your condition has lasted or is expected to last at least 12 months or result in death. Many people with disabling conditions have terminal illnesses with no cures or hope of remission.
The SSA uses a five-step process for determining whether you are too disabled to work and need SSD. The two primary considerations are the amount you make monthly and your ability to perform any gainful employment. If you make over a certain amount monthly and the SSA determines that you can work despite your illness or injury, your claim will be denied.
Why You Need Us
Just because the SSA thinks that you should be able to work doesn't mean that you can. There are ways to appeal your case after denial, and you are entitled to do so. Our attorneys will help you file your appeal and take your claim to the next level.
Whether you have a disability benefits appeal, a personal injury claim, or a possible mass tort you want to pursue, you need the experience and knowledge of a seasoned legal team behind you. Contact the Plainfield professionals of Hankey Marks & Crider at (317) 634-8565 today. Your consultation is free and confidential. We will review your case and let you know how we can help you move your case to the next level.