Avon Social Security Disability Lawyer
If you require Social Security benefits, the lawyers at Hankey Marks & Crider are here to assist. The entire process can be overwhelming and time-consuming. Moreover, even the most minor errors in the paperwork can result in significant delays and denied claims.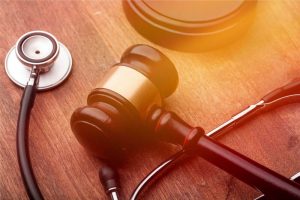 Our Avon Social Security Disability lawyers have a wealth of experience successfully helping clients obtain the SSDI and SSI income they are entitled to receive. We will gather all of the required documentation, correctly assemble the paperwork, and submit your filing. If an appeal is required, we can ensure that it is filed properly and places your case in the best possible light. We will work tirelessly to take the confusion out of the process and see that your receive the maximum award to which you are entitled. If you are contemplating a Social Security Disability filing, contact one of our Avon Social Security Disability lawyers today at (317) 634-8565.
Hankey Marks & Crider opened its doors in 1975 and has been serving the residents of Indiana continuously ever since. Our firm is founded on the principles of dedication, hard work, and duty to the community. In our 45 years of serving the community, we have learned the intricacies of Social Security Disability law. The application can be intimidating, grueling, and confusing. We are here to help. Our experienced Avon Social Security Disability lawyers will work tirelessly to ensure that you receive the maximum award possible.
When you need disability income, your financial security is in jeopardy. You need to obtain the benefits you deserve just to keep your head above water. Our Avon Social Security Disability lawyers are standing by to help.
Contact Hankey Marks & Crider today and get the peace of mind you deserve knowing that your claim is in good hands. You can fill out our online form, use the chat feature on our website, or call us directly at (317) 634-8565.
Is It Necessary to Hire an Avon Social Security Disability Lawyer to File My Claim?
No. You can file your own Social Security Disability paperwork. However, the approval rate is daunting. In 2020, the approval rate was only 35%. Out of a total of 1,838,893 applications, only 648,121 applicants were awarded benefits. It is an oversimplification to assume that all of those denied failed to qualify. It is far more likely that a great many of them were unable to meet the strict application procedures. Their applications could have been rejected for minor errors, lack of documentation, or failure to provide all required forms. Although the need for income for those operating under a disability is great, obtaining can be difficult.
A lawyer can help you with the entire process, from the application through the appeal, if necessary. The first question that is necessary to ask is whether your condition qualifies.
Are you Eligible for Social Security Disability
Some of the most common disabilities that are eligible for Social Security benefits include:
Severe mental health conditions including PTSD, Schizophrenia, and anti-social personality disorder;
Neck, back, and spine injuries;
Brain injuries
Auto-immune deficiency diseases
Multiple Sclerosis
Chronic fatigue syndrome;
Chronic pain;
Cardiovascular disorders
Fibromyalgia
This list above is not complete and is used only as an example. The Social Security Administration maintains a complete list of qualifying conditions on its website. It is always the best idea to speak about your situation with a qualified Avon Social Security Disability lawyer.
Once it is determined that you have a qualifying condition, your lawyer will assist you with every aspect of your application. The process will include some or all of the following steps:
Frame your claim in the best possible light
Obtain all of the identification documentation that is required
Speak with your doctors and other caregivers to ensure all pertinent medical documentation is in your application
Fill out and file your claim
When the SSA renders a decision, your lawyer will review your options with you
If it is determined that an appeal or going to court is necessary, your lawyer will file your appeal
When considering the process as a whole, including the nearly 65% rejection rate, it is clear that you need the assistance of a skilled Avon Social Security Disability Lawyer. Even the slightest error can result in significant delays. Delays are precisely what you cannot afford when you are waiting on the benefits to which you are entitled.
Hankey Marks & Crider Is the Right Choice for You
Our lawyers have over 75 years of combined experience. We use that vast experience to help every client, and we will work tirelessly to see that you receive the benefits you deserve. We will meet with you and review every detail of your case, understand your disability, and answer all of your questions. Your Social Security Disability benefits are too important to leave to chance.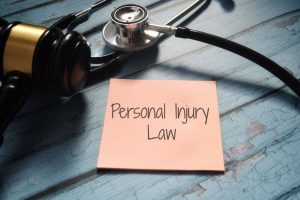 Our experienced Avon Social Security Disability lawyers will take care of the following matters for you:
We will assemble your application correctly and efficiently. We will make sure to obtain and include all of the necessary documentation to support your claim.
We will file and track your claim through the decision process, keeping you up to date on all changes.
We will timely file your appeal with the SSA after consultation with you, if an appeal is necessary.
In addition, we will discuss all of your post-appeal options.
Feeling disoriented and alone in this process is understandable, but not necessary. Contact us today and let us handle your Social Security disability claim.
Contact Hankey Marks & Crider Today to Discuss Your Social Security Disability Claim
Our compassionate team of skilled Avon Social Security Disability lawyers understands how difficult it can be to go through this process desperately needing the benefits to which you are entitled. We will bring all our collective experience to your case and work as expeditiously as possible to obtain the award you deserve. We will keep you informed every step of the way and make sure that your claim is presented correctly to the Social Security Administration. We will fight for you.
Contact us today through our website, our online chat feature, or by calling us directly, (317) 634-8565.