Beech Grove Social Security Disability Lawyer
Eventually, there may come a time when you need the help and security that only a social safety net can provide. That safety net may come in the form of Social Security Disability benefits. These benefits are designed to help people who can no longer work because of long-term disabilities find some sense of financial security. Unfortunately, these benefits are often difficult to apply for and even more challenging to obtain.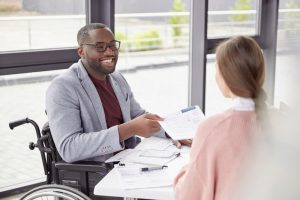 When you are going through a difficult period in your life mentally and physically, should you have to struggle to earn the benefits you deserve? At Hankey Marks & Crider, we don't think so. We believe that if you are living with a disabling condition, you deserve access to these valuable Social Security Disability benefits.
The Beech Grove Social Security Disability attorneys at Hankey Marks & Crider want to help you stabilize your income and give you a measure of security. We have a successful track record of helping injured and disabled individuals pursue the Social Security Disability benefits they deserve. Whether you are applying for the first time or have had a claim recently denied, we stand ready to help you build a strong case and navigate the complicated process of accessing government benefits.
Contact our Beech Grove office online today or call (317) 634-8565. We will discuss your case privately and give you the advice you need to move forward with the Social Security Disability claim process.
Types of Social Security Benefit Programs
Social Security Disability benefits come in several forms. The two programs you may be most familiar with are Social Security Disability Insurance and Supplemental Security Income. These programs are supposed to help maintain the financial stability of the elderly and those living with disabilities.
Although both programs are designed to provide financial assistance to those in need, they do so in very different ways. Social Security Disability Insurance, or SSD, is basically an insurance policy against long-term injury or illness. It is funded through PICA payroll taxes deducted from an employee's paycheck. Only those diagnosed with a debilitating injury or illness who also have a qualifying work history can apply to receive SSD benefits. SSD benefits are not fixed. Since an employee pays into the system over the course of their employment, the benefit amount they can potentially receive will depend on their lifetime contribution to the system. The Social Security Administration provides a calculator that may help give you a better understanding of how much you could potentially be due.
Supplemental Security Income (SSI) is a separate disability program. It is funded through general taxes and is a needs-based program offering assistance to those with limited means. A disabled individual does not need to have a qualifying work history to apply for benefits. However, they must meet strict financial and income guidelines. SSI benefits are fixed for eligible individuals and couples.
Depending on your circumstances, you may qualify to apply for one or both of these Security benefits programs. A skilled attorney can review your situation and help you apply for the program that is right for you.
What Are Qualifying Conditions?
The Social Security Administration provides a guide that lists the impairments, injuries, and medical conditions that may make an individual eligible to apply for SSD or SSI benefits. Generally, a disabling condition is defined by the SSA as a medical condition that is expected to last for at least one year or result in the eventual death of the individual. Examples of conditions that may qualify an individual for benefits include:
Hearing loss
Lumbar spinal stenosis
Cystic fibrosis
Respiratory failure
Bone marrow failure
You must have an official diagnosis and extensive medical documentation outlining your diagnosis, treatment plan, and prognosis. Many claims are rejected because they lack this crucial medical documentation.
How to Apply for Benefits
Unfortunately, applying for benefits can be complicated and time-consuming. Omitting one detail or failing to include a document can result in rejection. Before you begin work on your application, take the time to make sure you have everything you need to complete the application process. For your application, you will need:
Social Security number
Proof of age
A summary of your employment history
Your most recent W-2 and tax forms
You may also be asked to provide:
Birth certificate
Proof of U.S. citizenship
Military documentation
Income verification information – This information may include pay stubs, divorce settlement agreements, pension documents, workers' compensation claims, or anything related to your current financial situation.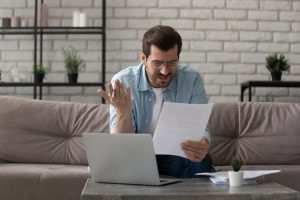 One of the most vital aspects of a Social Security Disability benefits application is the documentation about your current medical condition. You will generally need to provide medical documents that establish your diagnosis and how your condition is being treated. Vital information the SSA will be looking for can include:
Doctor's notes
Medical charts
Lab test results
X-rays
A list of prescription drugs being used
Physical therapy documents
These documents can be challenging to access because they may be housed at several different facilities, including hospitals, outpatient clinics, labs, and doctor's offices.
A seasoned Beech Grove Social Security Disability attorney can help you gather the crucial documents needed to build a strong initial application. An attorney from Hankey Marks & Crider can also review your application for mistakes or inaccuracies that could jeopardize your claim.
An overwhelming percentage of initial applications are denied. Give yourself the best chance possible at securing the benefits you deserve by contacting a Social Security Disability attorney today. If you have already filed a claim and been denied, don't lose hope. An attorney can help you file an appeal and fight your rejection.
Get in Touch with a Beech Grove Social Security Disability Lawyer
These government programs are essential for helping vulnerable individuals maintain their financial stability. However, they are also notorious for how challenging they are to access. Up your chances of getting your application right the first time and contact Hankey Marks & Crider for help preparing your Social Security Disability benefits claim.
To discuss starting your initial claim or fighting a previous denial, contact our office online today or by call (317) 634-8565. Your first consultation is free.