When Will I Get the Settlement for My Accident Claim?
If you've been injured in an accident that was not your fault, you may be entitled to receive financial compensation. You might be facing a growing stack of medical bills and wondering how you are going to pay for them. This can be especially distressing if you are currently unable to work due to your injury.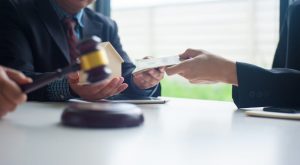 The timeline to receive a settlement for a claim depends on many factors. This varies from situation to situation, but an experienced personal injury lawyer should be able to give you an estimate of your case's probable timeline. In simple personal injury cases,  it may not take long to reach a settlement agreement with the at-fault party. Larger or more complex accident claims, however, can take much longer to resolve. The following factors may impact your case's overall timeline.
Receiving Medical Treatment
It's critical that you receive medical attention as soon as possible and get the care you need. Only a doctor can properly diagnose your injuries. Your treatment plan may include visits to various medical specialists. If left undiagnosed, many conditions can get worse. Some injuries such as whiplash and PTSD may not immediately show symptoms. This means that you could be injured and not immediately know it.
Receiving medical care will also begin to establish documentation in your case. This will be an ongoing process as you receive treatment. It may take some time for your doctors to determine the full extent of the care you will require. As your healing and recovery progress, your medical providers will be able to create a plan for your future treatment, which might include physical therapy or prescription medications.
Investigation of Liability
Your attorney will need to prove that it was the other party's negligence that caused the accident and your resulting injuries. It may take some time for your attorney to investigate the accident and develop facts in your case. Your legal team will collect a significant amount of documentation and evidence while building your case.
There may be delays as evidence is gathered if the other party is uncooperative. Insurance companies may try to drag out the claim by requesting additional evidence. They will closely examine every detail of your claim, looking for holes in your case, which can take a substantial amount of time.
Settlement Negotiation
Many factors will go into determining the value of your claim. Your attorney will examine all of these as they pursue the full monetary reward you deserve. Depending on the losses you suffered, you could recover damages for:
    Medical bills
    Physical therapy
    Prescription medication
    Future medical care
    Loss of income
    Future earnings
    Emotional distress
    Pain and suffering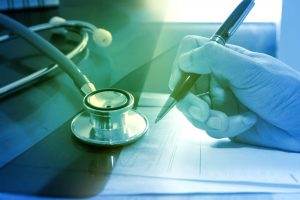 Insurance companies are notorious for doing whatever they can to avoid paying out large sums of money. If they do have to pay, they will look for ways to reduce the amount they owe you. One way they do this is by offering settlements that seem generous but don't actually cover all of your losses. In doing so, they are hoping that you will accept an unfair offer. If you've never filed a claim before, they will use your inexperience to their advantage to trip you up.
That's why it is critical to hire a seasoned attorney to represent you. They will fight for the maximum amount that you are entitled to. Once a settlement is reached, the payment will be sent directly to your attorney. After they receive this, they will deduct any legal fees from the overall settlement amount. You will then receive the remainder of your compensation from your attorney.
Contact Hankey Marks & Crider Today
If you've been hurt in an accident in Indianapolis, you need to speak with an attorney as soon as possible. Call (317) 634-8565 now to discuss your case with an Indianapolis personal injury lawyer at Hankey Marks & Crider. You can also submit a contact form and we will be in touch as soon as possible.
When you choose Hankey Marks & Crider to represent you, you can trust that we have your best interests in mind. We have the skills to handle all negotiations with the insurance company on your behalf. We will reject all unfair offers as we fight for the financial relief you deserve.
We will help you understand your options so you can make the best decision for your future. We understand that this is a frustrating time that can be difficult to navigate. Let us put your mind at ease and take over your case so you can focus on moving on with your life. Our satisfied clients are the reason we do what we do. Get in touch with us now.