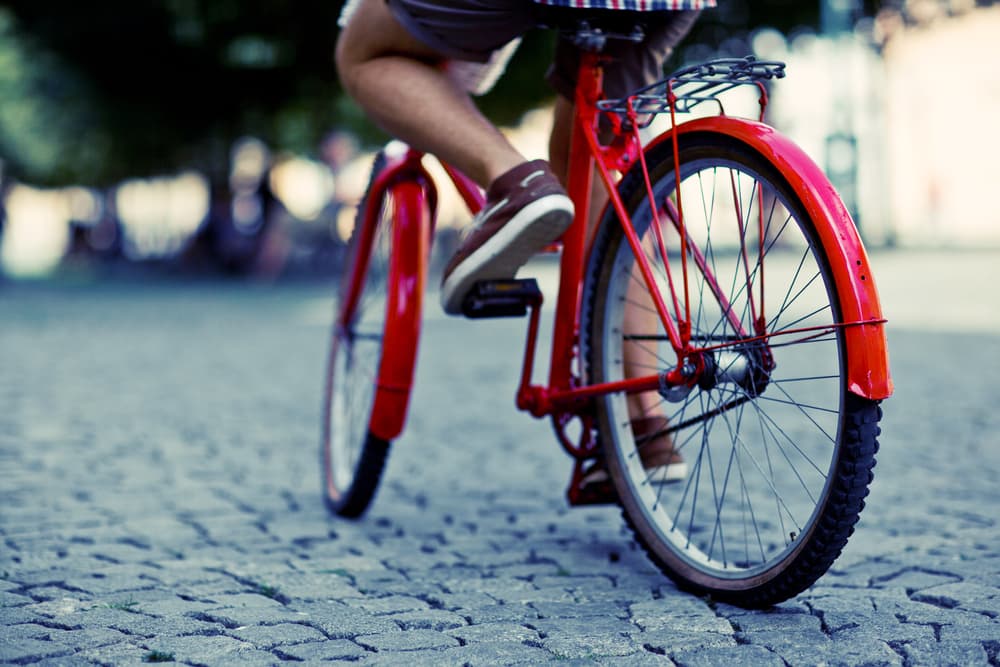 The approaching cooler temperatures will provide us with many opportunities to get outside. What better way to take advantage of a gorgeous day than to hit the road on your bike? Whether taking a solo trip down country roads, or going for a ride around your neighborhood with your family, few things are better than a bicycle ride.
While cycling is a wholesome and fun activity, we must remember that it can also be dangerous. An estimated 675 bicyclists were killed in accidents in 2020. Thousands more were seriously injured. To help you stay safe while out riding, take these five tips into consideration.
Always Wear a Helmet. While not all states legally require that bikers wear a helmet, it is always best to wear one. As the old saying goes, it is better to be safe than sorry. In fact, wearing a helmet can lower your risk of suffering a serious injury by as much as 70% according to recent studies.
Wear Reflective Material. It is essential to be easily visible to others while riding your bike. This is especially true at intersections, or when cycling during the early morning or evening hours. Install reflectors on your bicycle, and wear reflective or bright-colored clothing to boost your visibility.
Know and Use Your Signals. We all know that bicycles are not equipped with turn signals or brake lights. So, it is important to indicate when you are stopping or turning by using the proper hand signals. This helps you to communicate with other cyclists and drivers. Know your signals, and use them often. When others know what your next move is going to be, the chances for an accident decrease.
Don't Ride Distracted. Riding a bike while distracted can increase your likelihood of an accident. Riding distracted also reduces the time you have to react to someone else who is not paying attention. Keep your phone away and keep your eyes on the road. Pay attention and always stay alert. Pull off to the side of the road if you need to make or call or want to snap a photo.
Don't Ride on the Sidewalk. Riding your bicycle on the sidewalk may seem like a safer alternative than riding alongside moving traffic, but it is not. Riding a bike on the sidewalk can be extremely dangerous. Sidewalks belong to pedestrians. Riding on the sidewalk greatly increases your chances of hitting a pedestrian and losing control of your bicycle.
Unfortunately, no matter how safe you are, accidents can still happen. Distracted drivers can fail to see you despite having reflective gear on and using your hand signals. When accidents happen, it is important to have the right legal team on your side. Our Indianapolis bicycle accident attorneys at Hankey Marks & Crider have decades of experience in all types of injury claims, and our track record speaks for itself. Remember, our consultations are always free, and we are only paid when we win your claim.
Contact Hankey Marks & Crider today at (317) 634-8565.