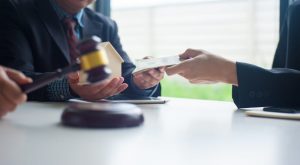 If you were injured in an accident someone else caused, you could be eligible to file a personal injury claim. The compensation you receive can cover the losses you have incurred because of the accident. But many people have one big question when they are filing a claim: how much money should they ask for?
How to Determine Appropriate Compensation
Being injured in an accident is always shocking. The physical pain from the injury can be excruciating and temporarily or permanently keep you from doing the things you want or need to do.
To make matters worse, suffering an injury can also be surprisingly expensive. Medical bills can add up quickly, and you may lose wages due to missed time at work.
Determining how much money you deserve in a personal injury case can be a complex matter, which is a major reason people find it helpful to work with a personal injury attorney. An experienced lawyer will understand the amounts awarded in past verdicts and settlements of cases like yours. This will give them a starting point for understanding the compensation you may be able to receive for your claim. You should also always have a lawyer prepare your demand letter.
However, it is important to remember that every personal injury claim is unique. There will be aspects of your case that are unlike those in previous cases, and these individual factors will help guide your legal team toward a reasonable place to begin negotiations.
What Are the Main Factors?
In most personal injury cases, the following items will be taken into consideration when determining the value of a potential settlement:
Current and future medical bills relating to your injury
Costs of rehabilitation from your injury
Pain and suffering you have experienced because of the accident
Therapy you have undertaken
Lost wages due to missed time at work
Loss of earning potential due to disability
Some of these factors are easier to quantify than others. Your medical bills, for example, will add up to a specific dollar amount. Your pain and suffering, on the other hand, cannot be assigned a monetary value as easily. Nevertheless, you may be entitled to financial compensation for non-economic losses such as these.
How much money you receive will depend on the extent of your injury. Cases involving severe pain, permanent disability, or physical disfigurement often qualify for higher monetary awards than other cases. Your personal injury attorney can help you understand what to expect in this regard.
The Negotiation Process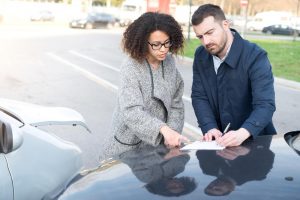 When your how much they feel you need for your losses, they will often begin negotiations by asking the insurance company for a greater amount. This is a way of attempting to maximize your recovery.
In some instances, your attorney may also propose filing a lawsuit. Even if this is not something you intend to do, it can be a good way of expediting the settlement process. The at-fault party may be more willing to come to a reasonable settlement point because they will probably want to avoid going to court, if possible.
Punitive Damages
In some personal injury cases, you may also be eligible to seek punitive damages. These are available when the at-fault party engaged in fraud, gross negligence, malice, or oppressiveness. Unlike the compensatory damages above, these damages aim to punish the defendant for their behavior.
Your personal injury attorney will help you determine whether punitive damages may apply in your case.
Contact an Experienced Indiana Personal Injury Lawyer
Life after a harmful accident can feel overwhelming. You may not know how long it will take you to recover or how you will be able to pay the bills that are piling up. And even if you recognize your right to recover compensation, you may have a difficult time knowing what to do or how much to ask for.
The experienced Indianapolis personal injury lawyers of Hankey Marks & Crider can help you on your road to recovery. Our legal team has over 80 years of combined experience fighting on behalf of injury victims, and we are ready to put our skills and knowledge to work for you, too. We can determine how much your claim is worth, and we will work hard to get you the compensation you deserve.
Call us today at (317) 634-8565 or contact us online for a free consultation. We look forward to getting to work for you.