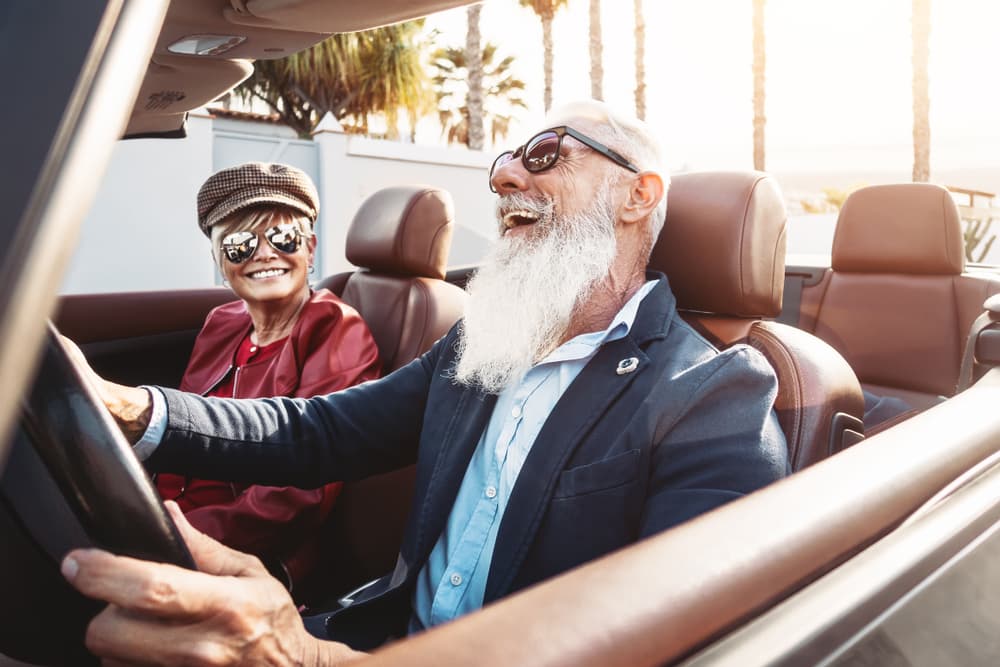 Older Americans are more active and healthier now than ever before. In fact, it is estimated that there will be over 70 million Americans who are over the age of 65 by the year 2030. Senior drivers are often considered to be the safest in the nation. They rarely speed or drink and drive, and most wear their seatbelts. However, senior drivers are more likely to be seriously or fatally injured in an automotive accident.
If you are a senior driver, or have a senior driver in your family, here are some tips to help stay safe while behind the wheel:
Drive During the Daytime: As we age, our eyesight can start to diminish. These changes are only magnified at nighttime. The glare from oncoming headlights, coupled with the darkness, can make it difficult to accurately see what is on the road ahead of you.
Drive When There is Less Traffic: Hitting the road during peak traffic times can be stressful, and increases your chances for being involved in an accident. Avoid rush hour if you can, and try to pick times of the day to drive when traffic is likely to be lighter.
Select Safer Routes: There are always multiple routes to reach your destination. If you are going for a long drive, plan a safe route ahead of time. Try to limit your need to travel on busy highways and interstates, and plan a route that would allow for safe places to stop along the way. The quickest route from A to B is not always the safest and best choice.
Understand Your Medications: As we age, it is more likely that we will need to take various types of medications. Some medications can make you drowsy or feel out of sorts. This can make you less alert and impact your reaction time. Especially when you are first prescribed a medication, read the possible side effects and monitor any you notice.
Unfortunately, no matter how safe you are, accidents can still happen. Distracted drivers can fail to see you despite taking every precaution possible. When accidents happen, it is important to have the right legal team on your side. Our Indianapolis car accident attorneys at Hankey Marks & Crider have decades of experience in all types of injury claims, and our track record speaks for itself. Remember, our consultations are always free, and we are only paid when we win your claim.
Contact Hankey Marks & Crider today at (317) 634-8565.