Drunk driving is a serious and dangerous offense in the United States. Also known as driving under the influence (DUI), driving while intoxicated or impaired (DWI), or operating while intoxicated or impaired (OWI), these charges are based upon a police officer's observation and judgment of whether the individual is exhibiting dangerous driving, has significantly slurred speech, or fails a roadside sobriety test.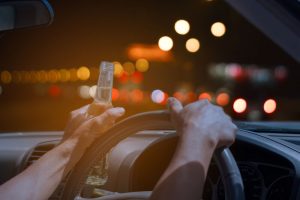 If you or a loved one were injured by a drunk driver in a car accident, you may not know what your options are. The Indianapolis drunk driving accident victim attorneys with Hankey Marks & Crider can guide you through the process of getting compensation for your injuries from the person responsible for the accident. Contact us at (317) 634-8565 to schedule a free legal consultation about your situation today.
Do I Need a Drunk Driving Victim Lawyer?
You probably have many concerns after an accident caused by a drunk driver. Will I be able to pay for my medical bills? Can my family pay for funeral expenses if we lost a loved one?
As a victim, you are legally entitled to have the expenses you incurred due to an accident paid for. Things like lost wages, pain and suffering, physical therapy and medical bills can all be covered by the driver or their insurance. However, getting compensation can be a complicated process. The fact is, hiring a lawyer is the best way to ensure you get all the money you deserve for what you went through. On average, people who choose to have a lawyer represent them receive more than three times the amount than those who do not.
Why Choose Us?
Selecting a firm to represent you and your family is an important decision. How can you determine who's best for the case? The legal team you hire can have a significant impact on your case. There are several reasons that we stand out among the rest.
The team at Hankey Marks & Crider has more than 75 years of experience helping people just like you. We are committed to helping people in Indianapolis that were injured by reckless and negligent actions of others. Several of our lawyers have been recognized as a "Top 100 Litigation Attorney" by the American Society of Legal Advocates. Some of our attorneys have also been recognized for being a "Top Ten" Indianapolis attorney for client satisfaction.
Our team will listen to your story and work diligently to make sure you get the compensation you deserve. Our lawyers work with the belief that accidents happen, but companies, employers, and individuals have a responsibility to act with concern and care for the well-being of others. The legal process can be daunting to those unfamiliar with it. Allow us to handle the legal legwork of your injury claim so that you can focus on what's most important while recovering.
The Danger of Drunk Drivers
Nevertheless, even with increasingly rigid drunk driving laws, accidents involving drunk drivers still occur with shocking frequency. In the year 2006 alone, there were 13, 470 automobile fatalities that involved drivers with a BAC of 0.08% or higher, accounting for 32% of all automobile fatalities that year.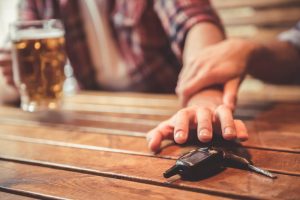 Sadly, it is not only the impaired driver can be injured or killed in a drunk driving accident. Innocent and responsible drivers or passengers who were simply in the wrong place at the wrong time are too often the victims of this reckless behavior.
A drunk driving victim's attorney from Hankey Marks & Crider can help you with cases involving:
If you've been hurt in an accident with a drunk or drugged driver, you don't have to suffer alone. Our team has the experience and resources necessary to get you the justice you are owed. Don't hesitate to reach out to us to schedule a free, confidential consultation right away.
Contact Us
If you or a loved one has been the victim of a drunk driving accident, it is important to contact a lawyer as soon as possible so that dangerous and irresponsible drivers are kept off the road and to make sure you are given the compensation you deserve.
For more information, contact the Indianapolis car accident attorneys at Hankey Marks & Crider today at (317) 634-8565.