Social Security Disability Benefits for Veterans | Lawyers in Indiana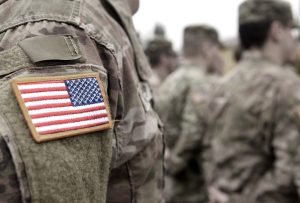 If you are a veteran and need help filing an SSD claim in Indiana, working with an experienced disability lawyer can help you avoid lengthy delays. The seasoned attorneys of Hankey Marks & Crider will take you through everything you need to know to file a social security disability benefits for veterans claim. We can even help you determine whether your veteran status might entitle you to expedited processing of your SSD application.
Veterans often face significant challenges when they return to civilian life. Among these difficulties is the frustrating reality that they may not be able to find employment due to the injuries or disabilities they have suffered while serving the country. Other veterans may become disabled while they are employed in civilian jobs. Either way, they may be entitled to benefits from the United States Department of Veterans Affairs (VA) and Social Security Disability (SSD) Insurance.
Call us today at (317) 634-8565 or contact us online for a free consultation about your situation.
Calculating VA Disability
Veterans may be eligible for disability benefits from both the VA and the SSA. However, it is important to recognize the differences between how these two organizations determine disability. The amount a veteran can receive in disability benefits from the VA depends on an evaluation of the severity of the disability. To prove the disability, the veteran must submit medical documentation with their claim. The VA can also obtain information from the individual's military records.
The methodology the VA uses to rate disability is far from simple. They assign disability ratings on a scale of 0 to 100 percent in 10 percent increments. The VA uses a combined rating table for veterans with more than one disability. Yet if one of the veteran's disabilities is rated at 60 percent and a second is rated at 20 percent, the combined rating is not 80 percent. The VA's calculation applies the 20 percent disability to the veteran's prior 60 percent, so the resulting percentage is less than the cumulative total.
If you find these calculations difficult to follow, you are not alone. The experienced SSD benefits attorneys of Hankey Marks & Crider will assess your situation and help you understand what type of VA benefits you can expect.
How to Qualify for Social Security Disability as a Veteran
A veteran is considered "disabled" under SSA rules under the following circumstances:
The veteran is unable to do work they did before;
The veteran is unable to adjust to other work because of their medical condition; and,
There is an expectation that the veteran's disability will last for at least one year or will result in death
When determining whether a veteran qualifies for disability benefits, as well as which benefits the veteran may claim, the SSA employs a five-point checklist:
The veteran cannot be gainfully employed. As of 2022, the SSA defines this as earning $1,350 per month or $2,260 for blind people.
The veteran's health condition interferes with basic activities of work that they are otherwise qualified to perform.
The veteran's health condition is found on the list of disabling conditions in the SSA's "Blue Book." This condition will either cause disability for more than 12 months or result in death.
The veteran is unable to perform the work they had been doing before the disability.
The veteran is unable to perform any other form of work.
A veteran can receive SSD benefits and remain on active duty. You should contact your attorney or Social Security immediately if you have:
A change in your Military Occupational Specialty code (MOS)
A change in your Air Force Specialty Codes (AFSC)
A change in your Navy Enlisted Classification (NEC)
A permanent change of station (PCS)
Any of these changes in a veteran's work status may affect your SSD benefits.
Expedited SSD Benefits Processing for Veterans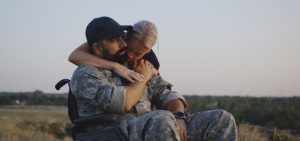 According to SSA rules, veterans with a VA disability rating of 100 percent permanent and total (P&T) are eligible to receive expedited processing of SSD applications. The SSA attempts to automatically identify veterans who meet the VA 100 percent P&T disability rating. However, many veterans find that they must self-identify and supply proof of their status.
While a 100 percent P&T disability rating does not automatically qualify a veteran for SSD benefits, their case will be granted higher priority status. The review should move more rapidly than standard SSD claims.
To have your application granted priority status, be sure to identify as 100 percent P&T. If you are applying over the phone, make this clear to the Social Security representative handling your case. If completing the application online, enter "Veteran 100% P&T" in the "Remarks" section of the application.
The processing time for an expedited SSD claim will vary according to several factors, including:
The nature of your disability
How quickly the SSA receives medical evidence of your disability
The need for extra medical examinations to determine your disability to the SSA's satisfaction
An experienced disability benefits lawyer can help you ensure that you submit your application in a way that will minimize the potential for delays.
Contact an Experienced Indiana SSD Attorney From Hankey Marks & Crider Today
If you have faced challenges finding employment upon discharge from the military, you are not alone. Many veterans face similar challenges. If a disability affects your work capacity, you may be entitled to federal benefits.
Many veterans find the SSD and VA benefits applications overwhelming and stressful. They may even begin to believe it is impossible to attain the help they need and deserve.
If you need assistance filing an SSD claim, or appealing a denied claim, in Indiana, a qualified Hankey Marks & Crider social security disability attorney in Indiana can help. We will help you overcome the complications of the application process so that you can receive the benefits you have earned. We are committed to working tirelessly on your behalf and will do all we can to make the process as smooth and straightforward as possible.
Call our offices today at (317) 634-8565 or contact us online now for a free consultation.
Related posts: