Indianapolis Failure-to-Yield Car Accident Attorney
Driving in Indiana can be , but not if you drive defensively, pay attention to your surroundings, and most importantly, follow and obey signage and traffic signals.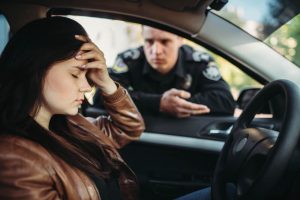 Have you or someone you love suffered an injury in a traffic accident in Indianapolis due to another motorist not yielding the right-of-way? Did this accident end in a costly injury or property damage? If so, consider speaking to the Indianapolis car accident attorneys at Hankey Marks & Crider. We may be able to help you recover compensation for your accident through a personal injury claim or lawsuit. Call us today at (317) 634-8565 and let us review your case, free of charge. Don't let a failure-to-yield accident determine the course of your life. Contact Hankey Marks & Crider today.
What is a Failure-to-Yield accident?
A failure-to-yield accident occurs when a motorist doesn't allow another motorist or pedestrian the space they need to lawfully continue along a roadway. Also called right-of-way accidents, failure-to-yield accidents may include the following accident types:
Running red lights
Left-turn accidents
Reversing accidents
Bicycle accidents
Merging accidents
Broadside accidents
Rear-end collisions
Head-on collisions
Sideswipe accidents
A good example of a failure-to-yield accident scenario would be a motorcyclist struck by a motorist trying to turn left in the middle of an intersection. The motorist would be required to yield the right-of-way to the motorcyclist, but if the motorist is impaired, distracted, fatigued, or doesn't see the motorcycle, a failure-to-yield accident would result.
Steps to Take Immediately Following a Failure-to-Yield Accident
Here are some helpful steps to take immediately after an accident to protect your rights and start the process of building your claim:
Get emergency medical help. If the accident caused you injury or harm, get medical attention immediately. Even if you don't believe the injury is serious, request a complete evaluation by a medical professional and request a copy of the records.
Get insurance information. Exchange contact and insurance information with anyone else involved in the accident before you leave the scene.
Don't talk about it. Don't discuss who was at fault for the accident with anyone on site. Don't apologize, don't ask why they caused an accident, keep calm, and keep quiet. Even saying you're sorry may be construed as accepting fault.
Get witness contact information. If there are any eyewitnesses to the accident, get their contact information before leaving the accident scene. Their testimony may be invaluable in building your compensation claim.
Start documentation immediately. If possible, start documenting the accident. Take photos of the vehicles, your injuries, emergency personnel on site, the scene of the accident, road conditions, signage, anything that might help your claim. You never know what evidence your attorney may be able to uncover from photos or video.
Get a lawyer. It's essential to retain legal counsel as soon as possible after your accident to protect your rights.
Compensation for a Failure-to-Yield Accident
We help our clients obtain monetary compensation for injuries or harm caused by another party through personal injury claims and lawsuits. In most failure-to-yield accidents, the responsible party's insurance company will pay for your losses caused by the accident.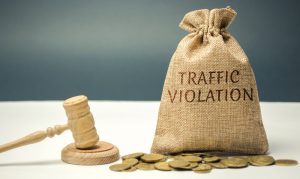 It's impossible to determine the amount you may be able to obtain offhand. We usually refrain from attempting to estimate compensation amounts because they can vary widely. In general, the greater your financial losses or injuries, the more compensation you should demand, but there's no way to determine what your actual payout will be.
Compensation depends on the losses or damages you sustain resulting from the accident. Some losses are easy to define and tally, such as property damage, but you can receive compensation for losses to your mental state and well-being as well as physical injuries and financial losses.
Losses with a financial value attached are called economic damages. Some examples include:
Medical bills
Property damage
Lost wages, now or in the future
Lost opportunity
Household expenses
Losses without a financial value are called non-economic damages. These apply to the experience of the accident and resulting injuries rather than the cost of treating them. There are several categories, such as:
Pain and suffering
Mental anguish
Emotional distress
Scarring and disfigurement
Reputational damage
Indiana law also allows civil court judges and juries to award punitive damages in certain circumstances. Punitive damages are a financial punishment for acting with intentional malice, fraud, oppression, or gross negligence. The burden of proof is higher than compensatory damages. They can only be awarded in a trial and are capped at three times the compensatory damages or $50,000, whichever is higher. When any claimant is awarded punitive damages in Indiana, 25% of the award goes to the claimant, and 75% goes into a violent crime compensation fund administered by the state. Ask your attorney if punitive damages are appropriate for your case.
Why Hire Hankey Marks & Crider to Represent Me?
The team of dedicated, passionate legal professionals at Hankey Marks & Crider have the skills, experience, and drive to work diligently for the results our clients demand. We understand the strain a failure-to-yield accident can place on individuals and families because we've helped many clients through the same situation. We have over 80 years of combined legal experience across our team.
Our mission is to provide top-tier legal counsel with compassion, integrity, and excellence. We believe in going the extra mile for our clients. We work hard to build trust with our clients through open communication, reliable service, and innovative, results-focused strategies.
Our compassionate approach doesn't stop with our clients. We regularly support charitable organizations and causes in Indianapolis and across the Midwest, such as Pathway to Recovery, South Indy Youth Hockey, and the Indiana Epilepsy Foundation.
Call Hankey Marks & Crider Today
Don't delay any longer. Call Hankey Marks & Crider today for a FREE consultation and let us determine whether you're eligible for compensation. Indiana law allows two years for victims of injury actions to file a lawsuit, so you have limited time to act. Call us today at (317) 634-8565. Don't let a failure-to-yield accident affect your financial future. Contact Hankey Marks & Crider today.