Indianapolis Uber Accident Lawyer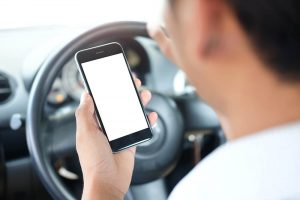 Ridesharing services such as Uber have changed how people in Indiana and elsewhere commute or travel short distances. Using an app to see the GPS location of a nearby driver has replaced the inconvenience of calling to wait for a taxi. Connecting with a driver, the driver finding the rider's location, and even the rider paying the driver are all seamlessly included in one easy-to-use phone app.
Ridesharing has become wildly convenient and popular. A recent study noted that ridesharing services have facilitated over 11 billion trips since 2010. However, drivers for ridesharing companies like Uber can cause accidents, leaving passengers and people in other vehicles with serious injuries. If an Uber driver caused an accident that injured you, your damages could be physical, emotional, and financial. Medical bills are expensive, you may be unable to participate in activities you enjoy, and you could miss time from work and have lost income.
You deserve financial compensation. But seeking that compensation from an insurance company or in court, especially against an Uber driver, can be confusing and complicated. The Indianapolis car accident attorneys of Hankey Marks & Crider can help.
Uber Drivers Can Drive Long Hours, Causing Fatigue and Accidents
People driving while tired is among the top reasons for vehicle accidents, and Uber drivers are permitted to drive longer hours than commercial truck drivers. The AAA Foundation for Traffic Safety conducted a study and estimated that 328,000 drowsy driving crashes occur yearly. The study further estimated that 109,000 drowsy driving crashes resulted in an injury and that 6,400 caused fatalities.
Uber makes some effort to control driver fatigue. In 2018 it instituted a policy that shuts down the app and requires a rest period. Once the app clocks twelve hours of cumulative use, it goes offline for eight consecutive hours. The app will not reset and allow the driver to work again until the app has been off for eight hours.
This Uber policy is a step in the right direction. But twelve consecutive hours of driving is still a lot and can still result in driver fatigue. The Federal Motor Carrier Safety Administration ("FMCSA") regulates large interstate vehicles like trucks and buses. It does not regulate Uber drivers. The FMCSA has a ten-hour driving limit for large vehicles carrying passengers, requiring an eight-hour break for every ten hours of driving. Uber's policy allows its passenger-carrying drivers to drive for two more hours than the federal policy for large vehicles, meaning driver fatigue is still quite possible.
Even though Uber's driving policy seems to discourage fatigued driving, the company engages in other practices that seem to encourage it. The Uber app tells drivers when they are about to hit specific earnings goals, encouraging them to keep taking fares. The app may also encourage drivers to keep driving by advertising possible achievement badges or posting the next passenger while the driver is still with a passenger – all tactics to keep its drivers busy and on the road.
Who Pays When Uber Drivers Cause Accidents?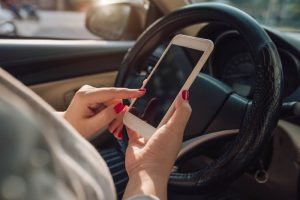 Uber drivers are independent contractors and not Uber employees. This designation limits Uber's responsibility, and Uber has fought hard to maintain the designation. Nonetheless, Indiana law seeks to protect the public by requiring Uber drivers to carry personal car insurance.
In addition to the Uber driver's personal insurance, Uber provides supplemental insurance depending upon what the driver was doing at the time of the accident. The driver's personal insurance policy applies if the Uber driver app was either off or offline when the accident occurred. If the Uber app is on and the driver is available or waiting for a ride request when the accident occurs, Uber maintains secondary auto insurance, which kicks in if the driver's insurance does not apply. In such a circumstance, Uber's insurance would provide $50,000 in bodily injury per person, $100,000 in bodily injury per accident, and up to $25,000 in property damage per accident.
If an Uber driver has an accident while on the way to pick up a rider or while on a trip with a rider, Uber has a supplemental policy that provides up to $1,000,000 in third party-liability, uninsured/underinsured motorist coverage, and comprehensive vehicle coverage.
The interaction between the driver's policy, Uber's coverage, and the driver's liability can be complicated. An Uber driver's personal insurance policy may exclude accidents at work. Therefore, the Uber driver's insurance company may try to deny coverage if the accident occurred while picking up a fare or while on a trip with a rider. Some people find themselves in an accident with an Uber driver where multiple insurances are involved, and some insurance companies try to deny coverage.
If you are seeking compensation for an injury an Uber driver caused, you should have the help of an experienced Uber accident lawyer to help you with your insurance claim; you can trust the Indianapolis personal injury lawyers at Hankey Marks & Crider.
Can You Sue Uber for a Ridesharing Accident?
Because Uber drivers are considered independent contractors, generally, a lawsuit will be against the negligent driver and not the Uber company. However, there are some circumstances in which Uber could be liable, and your lawyer can help determine whether Uber is responsible for your losses.
Uber can be held liable above and beyond the driver's liability in special circumstances. Those circumstances include:
If Uber hired a driver with a known history of serious traffic violations, including driving while intoxicated or reckless driving.
If Uber failed to conduct a background check for a driver.
If a driver assaults a rider and Uber hired the driver with a known history of violence or sexual assault.
If Uber negligently retains a driver who commits unsafe acts while working for Uber.
What Should You Do After an Accident with an Uber Driver? Call Us
If an accident with an Uber driver injured you, we could help. Call the experienced Indianapolis car accident attorneys of Hankey Marks & Crider at (317) 634-8565 to learn more about your options. You can contact us online, too.
We provide a free initial consultation to evaluate your claim and help inform you of your rights.