What Happens After My Lawyer Sends a Demand Letter?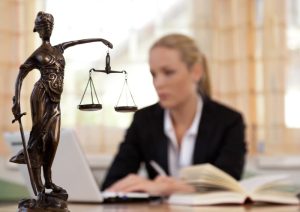 If you have been injured in an accident that was not your fault, you may be eligible to file a claim for compensation for your losses. Yet it is essential to understand the process you will need to follow for your claim to succeed. One of the most critical steps you and your legal team will take is to send a demand letter to the insurance company.
You may be unfamiliar with a demand letter, why it is important, and what happens after your lawyer sends it. Learning more about this crucial aspect of the claims process can help you feel more in control as your case progresses.
What Is a Demand Letter?
A demand letter is a written statement that someone sends to an insurance company, notifying them that they are taking legal action to claim compensation for the losses you have incurred. The letter's function is to communicate the request for compensation and the reasons for your specific demands. The letter usually includes requests for money to compensate for medical bills, lost wages, property damage, and non-economic losses, such as accident-related pain and suffering.
A demand letter generally contains sections addressing:
Your identity
Your reason for writing the demand letter
The nature and extent of your accident-related injuries
How your injuries have affected your life
Evidence that the other party is at fault for your losses
Specific demands for compensation within a reasonable period
Read more: How Much To Ask For In A Personal Injury Settlement
After the Demand Letter Is Sent
After your lawyer sends your demand letter, you can expect a response between a few weeks and a few months later. While it is impossible to know precisely how long the insurance company will take to decide how much they think your case is worth, your lawyer will update you regularly about the progress of the response.
If it seems the response is taking longer than you expected, it may be that the insurance company is moving slowly due to a high number of claims. They may also be spending extra time reviewing your evidence as a matter of due diligence.
However, some insurance adjusters do not always operate in good faith. They may deliberately slow down the process to pressure you into accepting a lower offer than you truly deserve. An experienced attorney will fight to ensure that your claim is not undervalued.
Can a Lawyer Speed Up My Settlement?
While many believe they can handle a personal injury claim independently, working with a personal injury attorney has definite advantages. Chief amongst these is that insurance companies tend to take a claim more seriously if the claimant is represented by a lawyer who is unafraid to take the claim to court if necessary. Insurance companies often avoid litigation if possible, so they are usually more willing to negotiate in good faith if an experienced attorney is involved.
Read more: How To File A Personal Injury Lawsuit
How Long After a Demand Letter Can I Expect Settlement?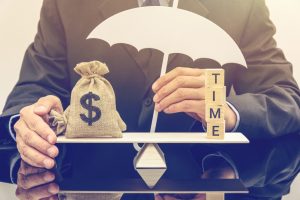 Just sending a demand letter does not guarantee a settlement. It is never possible to know exactly how long it will take to receive a settlement offer after the demand letter has been sent. In most cases, a rough timeframe tends to be anywhere from two weeks to two months.
Yet this can become more complicated and drawn out if the insurance adjuster rejects or undervalues your claim. The initial offer will be much lower than your settlement demand. Your legal representative may need to enter a lengthy negotiation process or even take your claim to court, which can sometimes take several months or longer. Having a seasoned personal injury lawyer on your side is essential if you need to file a lawsuit.
Read more: When Will I Get The Settlement For My Accident Claim?
Contact a Personal Injury Attorney From Hankey Marks & Crider
If you were injured in an accident, having an excellent legal team on your side can make the most significant difference in getting the settlement you deserve. The personal injury lawyers of Hankey Marks & Crider in Indianapolis have over 80 years of combined experience helping people successfully recover compensation for their losses. We have won millions of dollars of settlements and verdicts on our clients' behalf, and we are ready to put our knowledge and skills to work for you, too.
Our team is dedicated to helping people through every step of their claim as smoothly and efficiently as possible. Call us today at (317) 634-8565 or contact us online for a free consultation and learn your legal options.