When you buy a product for you and your family, you expect it to be safe and operate as promised. If a product is defective, not only will it fail to deliver the results you want, but it can jeopardize your health and financial stability.
When a product or device does not perform as intended and it injures an unsuspecting consumer who has used the product correctly, the manufacturer can be held liable. Unfortunately, most injured consumers aren't aware that they have legal rights and may be entitled to compensation for their injuries.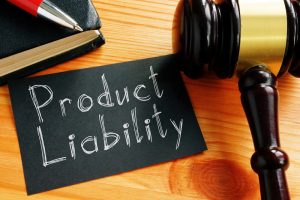 The legal team at Hankey Marks & Crider knows how challenging it can be to recover the money you deserve after a defective product accident. You may be intimidated about going head-to-head with a major manufacturer. These companies have the money and power to fight product liability claims and try to deny injured consumers the compensation they need. However, the aggressive Indianapolis personal injury attorneys with Hankey Marks & Crider have the tenacity and resources to protect your rights and stand up for you. We want to see you recover fair compensation for your injuries, and we will build the strongest case possible to help you pursue what you deserve.
If you've been injured by a defective consumer product, contact the skilled attorneys of Hankey Marks & Crider today. We will discuss your rights and lay out your legal options for recovering compensation for your injuries. Call us at (317) 634-8565 for a free and confidential legal consultation.
What Is Product Liability?
Manufacturers create new, innovative, and exciting products every day in hopes you won't be able to live without them. Unfortunately, sometimes in the hustle and bustle of getting an idea from concept to physical product, there can be snags along the way. Still, manufacturers are responsible for ensuring that no matter what product they put in the marketplace, it performs as intended and is safe for consumer use.
When a product fails to live up to these stipulations and injuries a consumer who is using the product as intended, the manufacturer may be responsible for compensating the consumer for their financial losses. This concept is known as product liability.
Types of Product Liability Cases
Under the product liability umbrella, there are three different types of claims. These claims include:
Defective Design – Defective design means there is a flaw in the basic idea or composition of a product. A defectively designed product is built according to specifications and manufactured correctly. However, the concept itself is flawed, and any resulting physical product can pose a danger to consumers. A defect in the design of a product will impact the entire product line.
Manufacturing Defect – Products can be dangerous to consumers when one or more of the components of the product do not function as intended. These products could have a manufacturing defect, meaning the concept for the product is sound, but there is a flaw in the way a component is produced. This flaw renders the product hazardous. Manufacturing defects can happen when there is a problem or mistake made in the production line. Typically, manufacturing defects do not impact an entire product line, only products created in the timeframe when there was an error in the factory or manufacturing line.
Failure to Warn – Manufacturers are required to instruct the public on the proper care and use of their products. These instructions generally include a warning label or insert that provides consumers with information on foreseeable dangers associated with the correct use of the product. Failing to include this vital warning can make the manufacturer liable for injuries that occur with normal product use.
Common Injuries in Product Liability Accidents
Unfortunately, unsafe products can cause a range of significant and devastating injuries. Defects in cars and power tools can cause catastrophic physical damage like amputations, traumatic brain injury, and paralysis. Even small but defective household items or toys can cause life-altering injuries. Some of the most common injuries seen in product liability cases can include:
Broken bones
Neck and spine injuries
Amputations
Soft tissue damage
Internal bleeding
Lacerations
Contusions
If you've been injured by a defective product, seek medical attention immediately. Your health and safety need to be priority number one. Additionally, your medical records may be strong evidence that can substantiate the validity of your product liability claim. If possible, keep all parts of the defective product. You should also talk to an attorney about your case as soon as possible.
Why You Need an Experience Indianapolis Product Liability Attorney
Why do manufacturers create and sell products? To earn a profit and enhance their bottom line. Profit-driven companies are never keen on parting with their profits, even when consumers are injured by their defective products. That is why you need the help and expertise that an experienced Indianapolis product liability attorney can provide.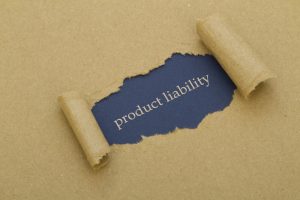 Recovering compensation from a large manufacturer is not always easy. At Hankey Marks & Crider, we understand this. Our team will work tirelessly to provide you with effective representation that gives you the best chance possible at recovering the money you deserve for your injuries.
Compensation for a Product Liability Claim
All product liability claims are unique. At Hankey Marks & Crider, we never throw out numbers without first getting to know you and your situation. Once we evaluate your case and the severity of your injuries, we can calculate the full and fair value of your claim. In general, if you've been hurt by a defective product, you may be able to recover compensation for:
Medical expenses
Lost wages
Loss of earning capacity
Disability
Mental anguish
Pain and suffering
Interested in learning more about the value of your product liability case? Contact a seasoned Indianapolis product liability attorney today.
Contact Hankey Marks & Crider Today to Discuss Your Case
You have the right to expect the products you purchase are reasonably safe and effective. When that expectation is shattered, and you or a family member is seriously injured, you might be able to hold the manufacturer accountable. To learn more about your legal rights, talk to an experienced product liability attorney with Hankey Marks & Crider today.
To set up your free case evaluation, call us at (317) 634-8565. We are ready to stand up and fight for you.