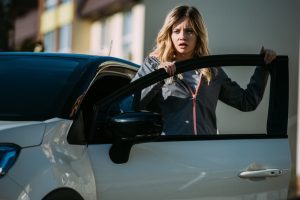 The experienced Indianapolis hit-and-run accident attorneys of Hankey Marks & Crider recognize how frustrated you may feel after suffering injuries in a car accident. On top of the pain the injury has caused, you may be dealing with the stress of a growing stack of medical bills that should not be your responsibility. Our skilled and knowledgeable attorneys will fight for your best interests so that you have an opportunity to recover the compensation you deserve.
Suffering an injury in a car accident can be one of the most shocking and painful experiences imaginable. However, when the driver who caused the wreck speeds away to evade responsibility, the situation becomes even more complicated. You may feel at a loss for what to do next, and you might even wonder if it is possible to recover any compensation for your losses.
Yet there are reasons to hold on to hope. With the help of technology such as surveillance cameras, the authorities can often apprehend those responsible for hit-and-run accidents. In these cases, an experienced car accident lawyer that specializes in hit-and-run accidents can help you file a personal injury claim against the at-fault driver. Even if the driver cannot be found, a seasoned attorney can still assist you with crafting a strategy that can help you secure compensation for your losses.
Call us today at (317) 634-8565 or contact us online for a free consultation.
Types of Hit-and-Run Accidents
A hit-and-run can occur in any type of car accident where the at-fault driver panics and hurries away. The types of hit-and-run accidents we handle include:
Head-on collisions
Rear-end collisions
Sideswipe accidents
T-bone collisions
Reckless driving accidents
Whatever the type of accident, it feels horrible when the at-fault individual leaves you alone with the consequences. The compassionate lawyers at Hankey Marks & Crider can help you seek the justice you deserve.
Types of Injuries from Hit-and-Run Accidents
The injuries you suffer in a hit-and-run accident depend on the crash's type and intensity. Your medical situation might even be worse if you cannot call 911 yourself and the other driver has sped away without alerting any emergency medical professionals.
Some of the injuries you might suffer in a hit-and-run collision include:
Paralysis
Broken or fractured bones
Internal bleeding
Organ damage
Strains, sprains, or other soft tissue injuries
Lacerations
Even if you have not suffered any obvious injuries, it is still advisable to seek immediate medical attention to rule anything out. Nevertheless, you should not be held responsible for medical expenses that have come about due to another person's negligence. The attorneys at Hankey Marks & Crider will do all we can to help recover the compensation you deserve so that you can cover your losses.
Reasons a Driver May Flee an Accident Scene
Many circumstances could cause a driver to panic and flee after causing an accident. These include:
Lapsed insurance
Suspended driver's license
Underage driver
Driving while intoxicated
An active warrant for the driver's arrest
In any of these circumstances, a driver might fear the consequences of being caught by the police. That fear may cause them to flee the scene rather than face the authorities.
Drivers who knowingly leave the scene of an accident violate Indiana law. If caught, they may face charges such as:
Class B misdemeanor of fleeing the scene
Class A misdemeanor if an occupant of the other vehicle suffers bodily injury
Level 6 felony if the accident causes serious bodily injury or the driver has a prior conviction for a vehicular infraction resulting in someone's death
Level 4 felony if the accident causes death
Level 3 felony if the driver was impaired during the accident and the accident causes severe injury or death
If the Other Driver Is Not Caught
If the authorities can locate and charge the other driver, you can seek compensation from their insurance company. However, not all hit-and-run drivers can be found. If this is the case, you could file a claim with your insurance company.
Unless you have opted out, you may have underinsured/uninsured driver coverage with your insurance policy. If so, you can claim compensation for medical expenses, emergency care, and property damage from this type of insurance.
Why You Need a Lawyer for Your Hit-and-Run Accident Claim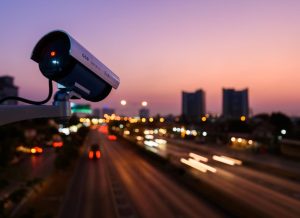 Dealing with the fallout of a hit-and-run accident is challenging whether or not the other driver is found. Having a good lawyer on your side who will handle the complications of the claims process on your behalf will allow you to focus on healing. Your lawyer can focus on recovering the full and fair compensation you deserve.
Insurance companies will do all they can to avoid paying out large sums of money to people who have been injured in accidents. Even if you are dealing with your own insurance company, it is not safe to assume that they will operate with your best interests in mind. If you do not have a personal injury lawyer fighting for you, the insurance adjuster may take every opportunity to take advantage of you and undermine your claim.
The experienced Hankey Marks & Crider personal injury lawyers in Indianapolis can handle the negotiations with insurance companies on your behalf. They will also know how to investigate the circumstances of the accident, gather evidence in support of your claim, and ensure you meet all necessary deadlines so your claim can move forward with ease.
Contact an Experienced Indianapolis Car Accident Attorney Today
If you have suffered injuries in a hit-and-run accident in Indianapolis, contact an Indianapolis car accident lawyer from Hankey Marks & Crider today. Our skilled and knowledgeable legal team will provide you with a free consultation to learn more about the accident, and we will give you our frank assessment of your options. We work on a contingency fee basis, so you will not owe us any money until we recover a financial package on your behalf.
Call us today at (317) 634-8565 or contact us online now.
Related posts: